The Hospitality
Victoria Yoshimura, the main host at Shonenji Lodge, is originally from the UK. She has lived in Takachiho since 1992 and became a priest in 1999. She is fluent in English and Japanese and can explain to guests about temple life and things to see and do in the area. She is supported by her husband, Junsho, the 17th generation head priest of Shonenji Temple, and their son, Reo and his wife, Amane.
Shonenji is a busy, working temple with lots of services and events, but the family is always on hand to care for guests. Pick-up and drop-offs at the town centre, 15 minutes away, can be done, if scheduling permits. Meals can sometimes be made and shared with guests, at extra cost, if the priests' schedule allows. Please enquire when booking.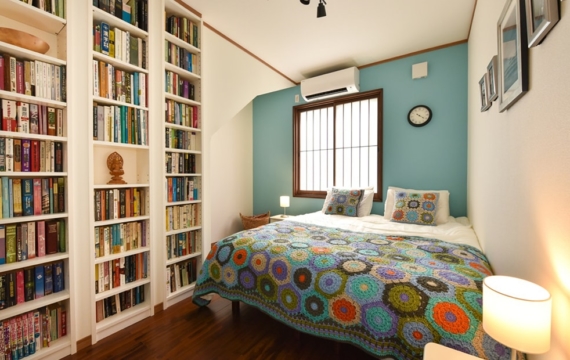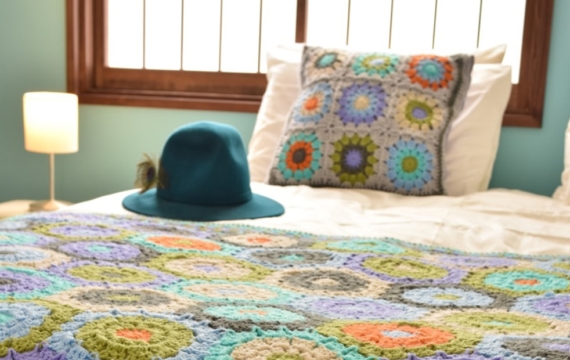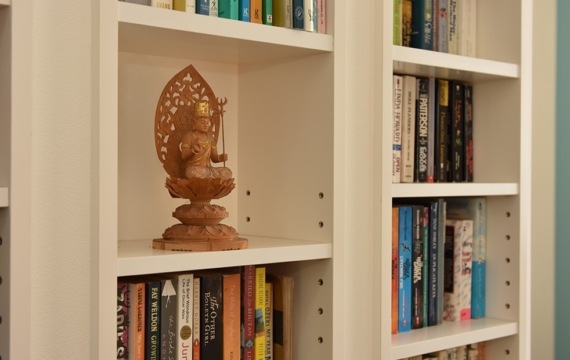 The Blue Room

7,000 JPY(Per guest per night)
This beautiful, tranquil room brings a hint of the sea to the mountains of Takachiho.
Guests can browse the book collection and enjoy the exquisite hand-crafted furnishings.
This room can be made up with a Queen bed or two single beds.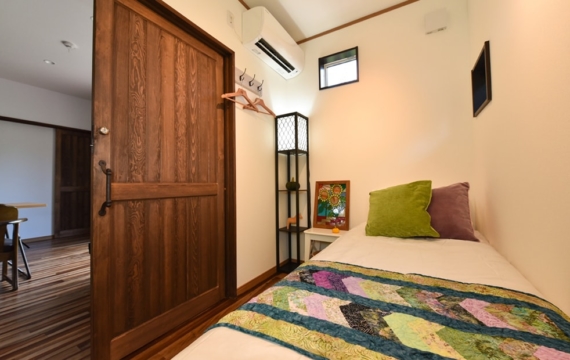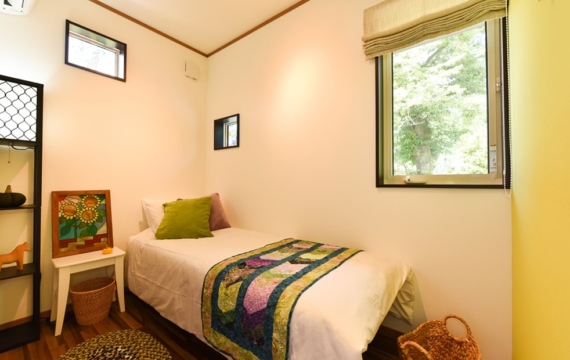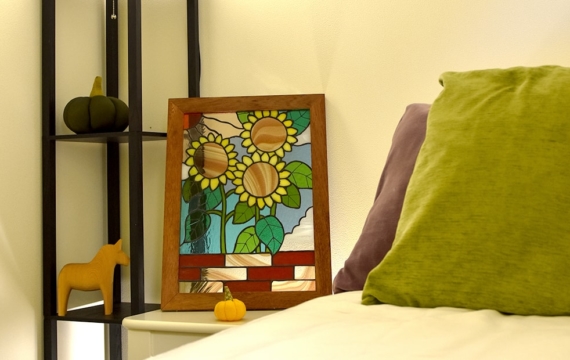 The Green Room

7,000 JPY(Per guest per night)
Reminiscent of grassy glades in the late summer, you can enjoy gazing at the sky through the custom-made stain glass windows.
This room is the perfect place for the solo guest to find refuge.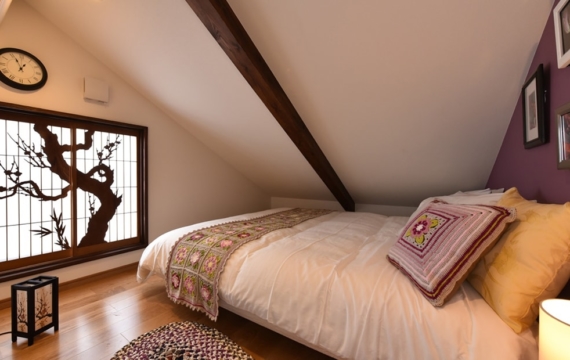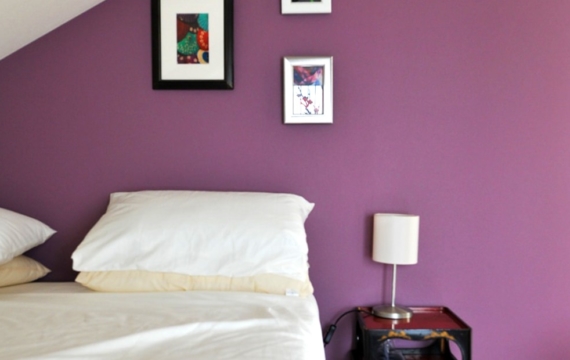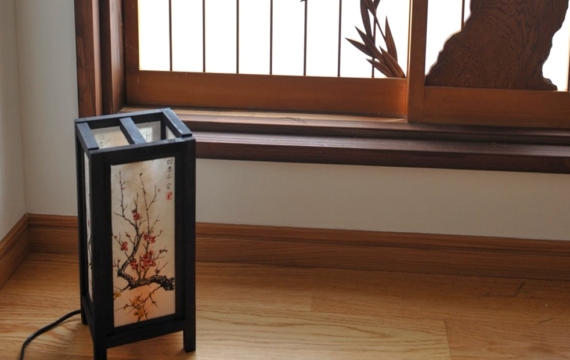 The Purple Room

7,000 JPY(Per guest per night)
With its antique, hand-carved plum tree window screens, this is the ultimately romantic, boutique bedroom, nestled under the eaves.
This room can be made up with a Queen bed or two single beds.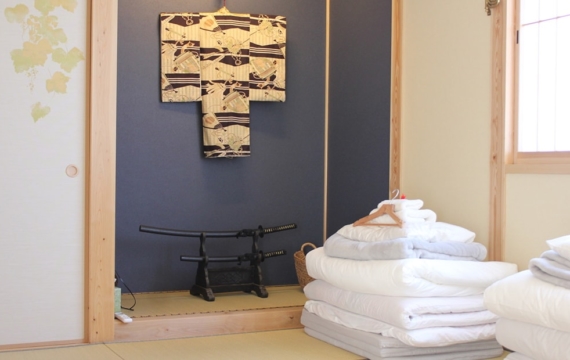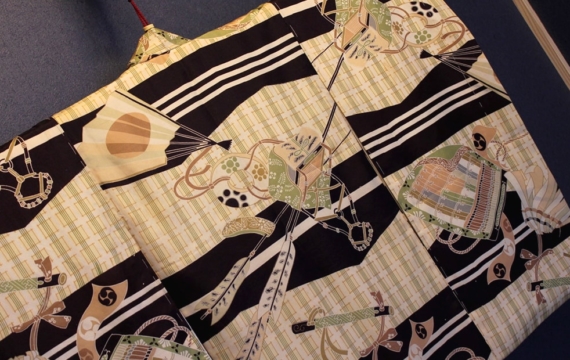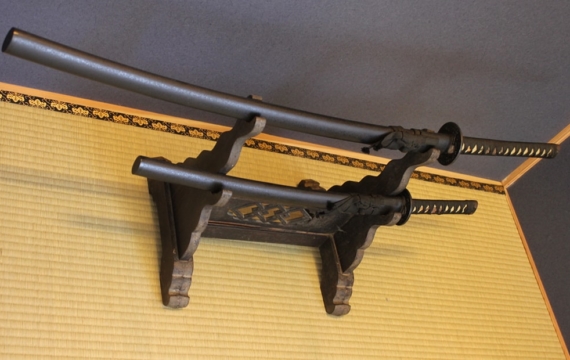 The Katana Room

7,000 JPY(Per guest per night)
Decorated with traditional samurai swords and kimono, this tatami room invites the guests to enjoy the Japanese-way of sleeping, futons on straw mats.
This room sleeps 3 and can be combined with the adjacent Go Room to sleep a total of 6.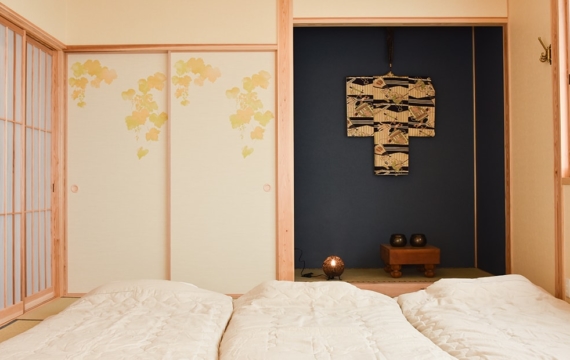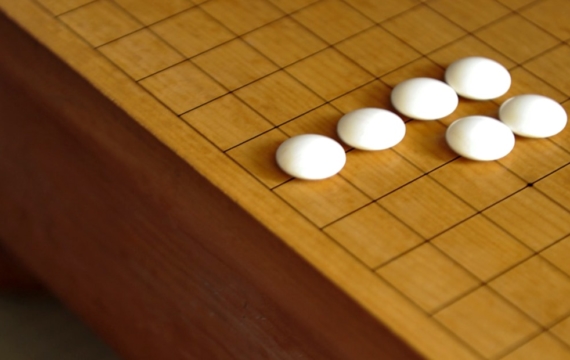 The Go Room

7,000 JPY(Per guest per night)
Guests can try their hand at the traditional game of go which is displayed in the room's decorative alcove.
A peaceful, comfortable tatami mat room which sleeps 3 and can be combined with the adjacent Sword Room to sleep a total of 6.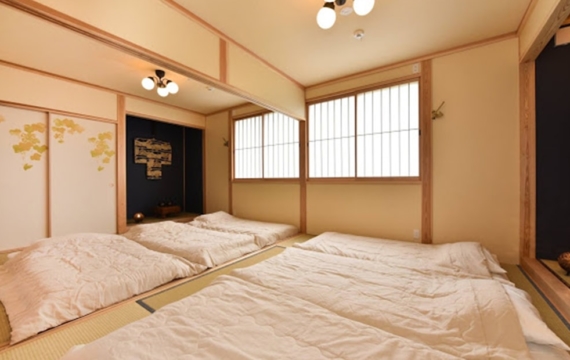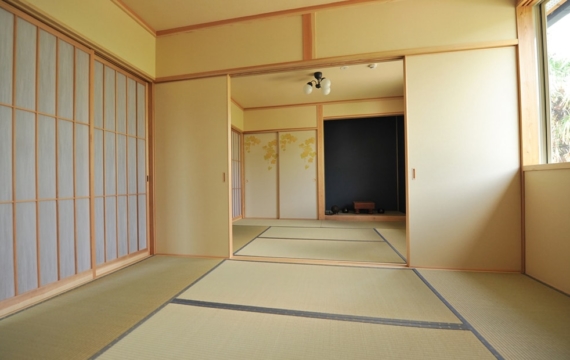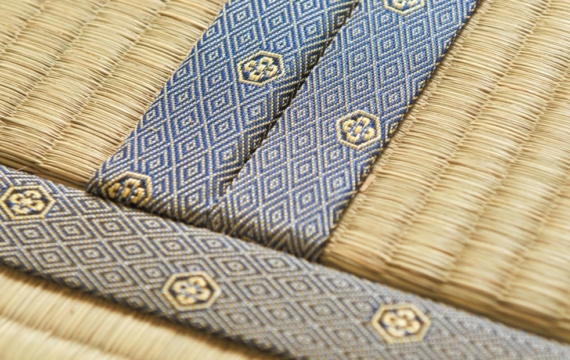 Combined Tatami Rooms

7,000 JPY(Per guest per night)
Ideal for families or longer stays, the two tatami rooms can be opened up to make one large 12-mat room, suitable for 6 guests.
Decorated with traditional Japanese artifacts, guests can experience true Japan with all modern comforts and organic bed linen.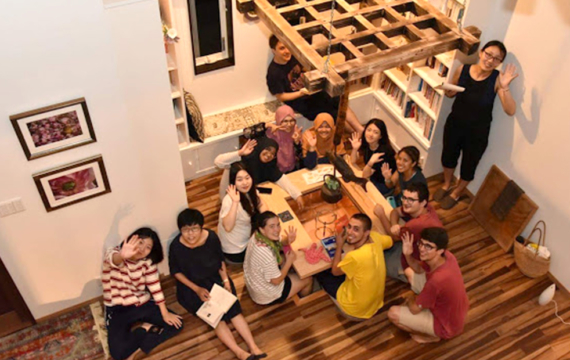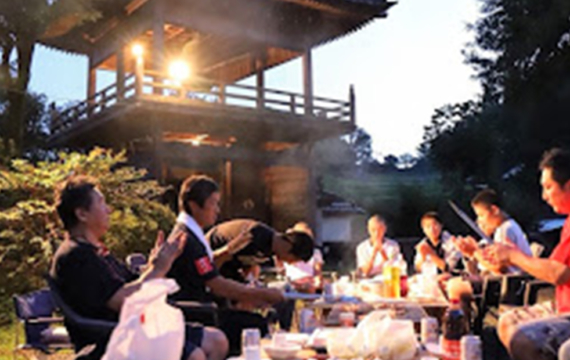 Private Rental of the Entire Facility

65,000 JPY(Per night)
The Lodge can be hired out in its entirety, for exclusive use for up to 11 guests.
Please contact us for details.
Also, the temple has a large communal kitchen and other event space which makes Shonenji an ideal venue for larger groups, of 12 – 60, to do overnight, camp-style events.
We can arrange for special introductory talks on Buddhism; tea-ceremony and art therapy sessions. We can also arrange for sports teams to have practice sessions with local players. Please contact us for details.
Please contact us for details.
Our Guests' Voices
Michele, January 2019

I have stayed in many airbnb's In the US and Japan and this is the best one I have ever stayed at. The house is beautiful, new, decorated with art and style, and has a mix of western and Japanese decor and amenities. It is located in a beautiful valley of rice paddies, close to Takachiho attractions but in a local village. Victoria is a wonderful host and made us feel at home and explained the temple and community to us. We have two children, ages 6 and 9, and there were toys and books and even a kitten nearby to keep them happy and content. This is a really special place and I recommend staying an extra night or two.
Nora, October 2018

Victoria's house and location was amazing. The house was extremely warm, comfortable and cozy. It's also spotless and clean and extremely stylish and classy. The views were outstanding. Victoria picked me up from the bus station and dropped me off on one of her trips to the bus station and made sure that I was comfortable, had everything I need, and more. She was extremely accommodating and friendly and she answered all the curious questions I had to learn more about Japan… and the family Temple was very interesting.. She truly made my experience special. She also gave me tips on how to plan my trip while in Takachiho.. This has been the most enriched experience I've had so far in Japan and I've been here for 3 weeks already. I actually wish that I stayed longer and enjoyed it longer. I had the option to book a hotel or a room with her and it was definitely worth it. I definitely recommend her and hope to come back to her house with family and friends next time.
hotel.Bernard, November 2018

As good as a TOP class hotel.
Andrew, September 2018

My "stay" (a word that does not do justice) with Victoria and her exceedingly-welcoming and sparkling family should probably go in the category of "life experiences." Yes, the accommodations are perfect. But it's more about the privilege of touching, even if briefly, a beautiful community, with the bonus of its being a place that oozes "genius loci" every where you turn. I'll cherish these memories forever, and plan to encourage anyone I know visiting Japan to visit Takachiho to see if they, too, can stay with Victoria and her family.
Reviews
正念寺ロッジ
Average rating:
2 reviews
Oct 17, 2019
友人に教えてもらい、その友人と一緒に1泊しました

高千穂のお寺のロッジ。

神社仏閣が大好きなので絶対行きたい!と思っていました!

聞いただけでは想像できなくて、ワクワクしながら到着

想像以上でした!

ロッジは洗練されててオシャレで清潔で快適で、居心地がとても良いのです

それだけでなく、家族皆さんが本当に素敵で!!一緒にご飯を食べて話して踊って(笑)同じ日に宿泊されてたお客さんとも楽しく過ごせました

私は人見知りですが、スッと入れたのも皆さんの素敵さがあらわれていたからです

まだまだ書き足りないですが、これは体験しないとわからないこと

ぜひまた伺いたいです!

次回はもう少し長く滞在したいです。

ありがとうございました!